FALL FISHING JACKPOT AT TIPPY DAM
Mike and his group of friends stayed here in Cabin 1 (Hacienda) to those that are familiar. They had lots of luck catching Salmon and we really enjoyed having them. If your not familiar,
October, November and December the fishing below Tippy Dam is incredible. Fall run steelhead are moving in. These fish are renowned for their fighting ability and beauty. Every one of them is a trophy. The Big Manistee is widely considered one of the best, if not the best steelhead river in the Midwest.

In addition to steelhead lake run browns make their appearance in the fall.

It's a world-class venue with terrific variety and great scenery. There are still plenty of fish to be caught including Trout they

are fat and happy after the egg diet they have just experienced. So make a reservation to come camp with us here at Tippy Dam Campground and Cabins we are steps from the dam. We are open all year and hope to see you this fall and Winter.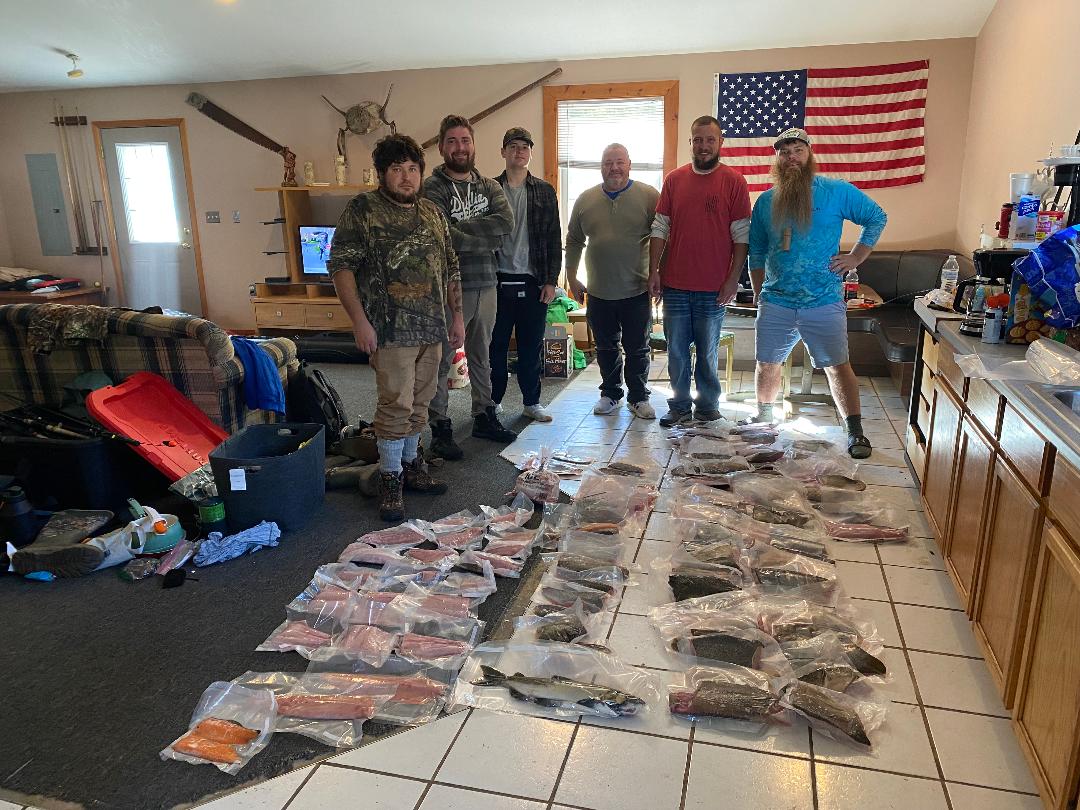 No comments
Leave a reply