King's are here
Well the Kings are here

these legendary fish start to show up in huge numbers this time of year and you know you're in for some serious rod-bending action. They also taste incredible and can weigh in at a hefty

30+ pounds

.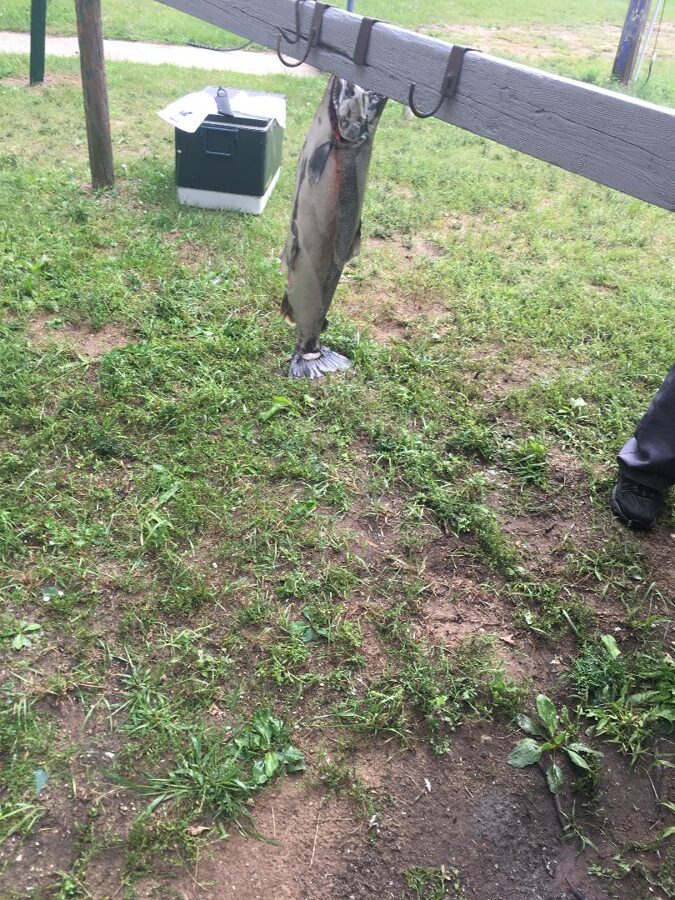 We have several campers this week who had luck in landing them. This one was caught near the dam on Wednesday. The fish aren't just plentiful – they're also huge and aggressive, so they're the perfect angling opponent. All that's left is to grab your rods and reels and head out on an unforgettable experience. Well don't forget make your reservations at Tippy Dam Campground and Cabins we are just steps from the dam and we fill up fast so call today. 231-848-4448.

No comments
Leave a reply